​ Idioms, Adages, and Proverbs
​L.5.5.B Recognize and explain the meaning of common idioms, adages, and proverbs.
IDIOMS
What is an idiom?
​
idiom
:
an expression that cannot be understood from the meanings of its separate words but that has a Separate meaning of its own.
DAY 1
Review Games
Powered by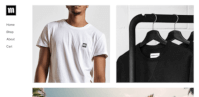 Create your own unique website with customizable templates.