​L.5.5.B Recognize and explain the meaning of common idioms, adages, and proverbs.
Locate the idioms. What do they meaning?

excerpt My Idiom Outliners - Part 2
by Cherly Hoffman

I noticed that the grass was always greener on the other side, as I made my way to the 18th hole and practiced my drive.

As I zip lined across with the greatest of ease, I finally noticed for the first time the forest for the trees.

That evening I...had to face the music, with baton in hand I tried not to lose it​
Powered by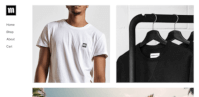 Create your own unique website with customizable templates.