Figurative Language: ​ Proverbs
​L.5.5.B Recognize and explain the meaning of common idioms, adages, and proverbs.
What is a proverb?
Proverb-
a short, traditional saying giving advice.
---
What is an adage?
adage
.-
a
proverb
or short statement expressing a general truth.
Powered by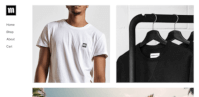 Create your own unique website with customizable templates.